I'm not sure if I'll have internet tomorrow, so here's a quick look at what's going down this month. Dayum it's going to be bottom-heavy, which is unusual.
I have a few school things in the first half of the month, like that Physics test on all of Mechanics (I've studied loads for it over Easter and still don't know a lot of it, sigh).
I have a visit to Intellectual Ventures HQ in Dublin at some point (though Mam wants to push that on to May when she's less busy), because part of my YS prize was to receive a day of mentoring there. I really need to schedule that.
This is what Google Images tells me the HQ looks like. Sorry about the blur. Fancy though, right?
Kate (who I've talked about in a few Photo Fridays, mainly this one) has her 17th birthday on the 20th, and we usually have a sleepover which is awesome.
On the 23rd there's my little brother's Communion, which I'm probably singing at (I'm thinking Hallelujah, Kumbaya and Ave Maria - Beyoncé version).
The day after I have a prize ceremony in the Dept. of Education because I won my age category in this national newspaper writing thing about alcohol, sponsored by Drugs.ie, and I get an iPad when I go up there which is a pretty great incentive.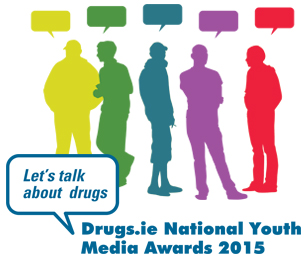 Then I've been invited to present my YS research at a biomed conference in Dublin (EVOLVE Biomed), which is on - I think - the last two days of April. I don't know if I should go both days because I don't want to miss too much school, but still, that should be cool (and spectacularly intimidating).
I'm hoping to spend some time in a lab working on my research for Sentinus and beyond, but I'm still waiting to hear if I'm allowed.
I'll also hopefully go up to Dublin a few times to meet friends and do reunions.
So yeah. Should be a pretty cool month.