October's been a busy month, to say the least! Great fun though. I'm only going to put down the days when particularly big things happened, but pretty much every day has been super busy with long hours in college/meetings/fun so bear that in mind. Let's go.
3. Attended an event on the future of learning with global Microsoft CEO Satya Nadella. Thanks to DCU President Brian MacCraith for inviting the Naughton scholars!
10. Flew to Manchester. Met an internet friend IRL for the first time and attended a workshop run by Thinking Digital Conference Manchester on paid social media marketing.
11. Attended Thinking Digital Conference Manchester, which was amazing. Flew back to Dublin. You can read my blog post on that here. Also, I ordered a tablet from Ebay because I was sick of not being able to take photos when I saw how beautiful Manchester was. Then when the tablet arrived a week later, I discovered that it didn't actually have a back camera...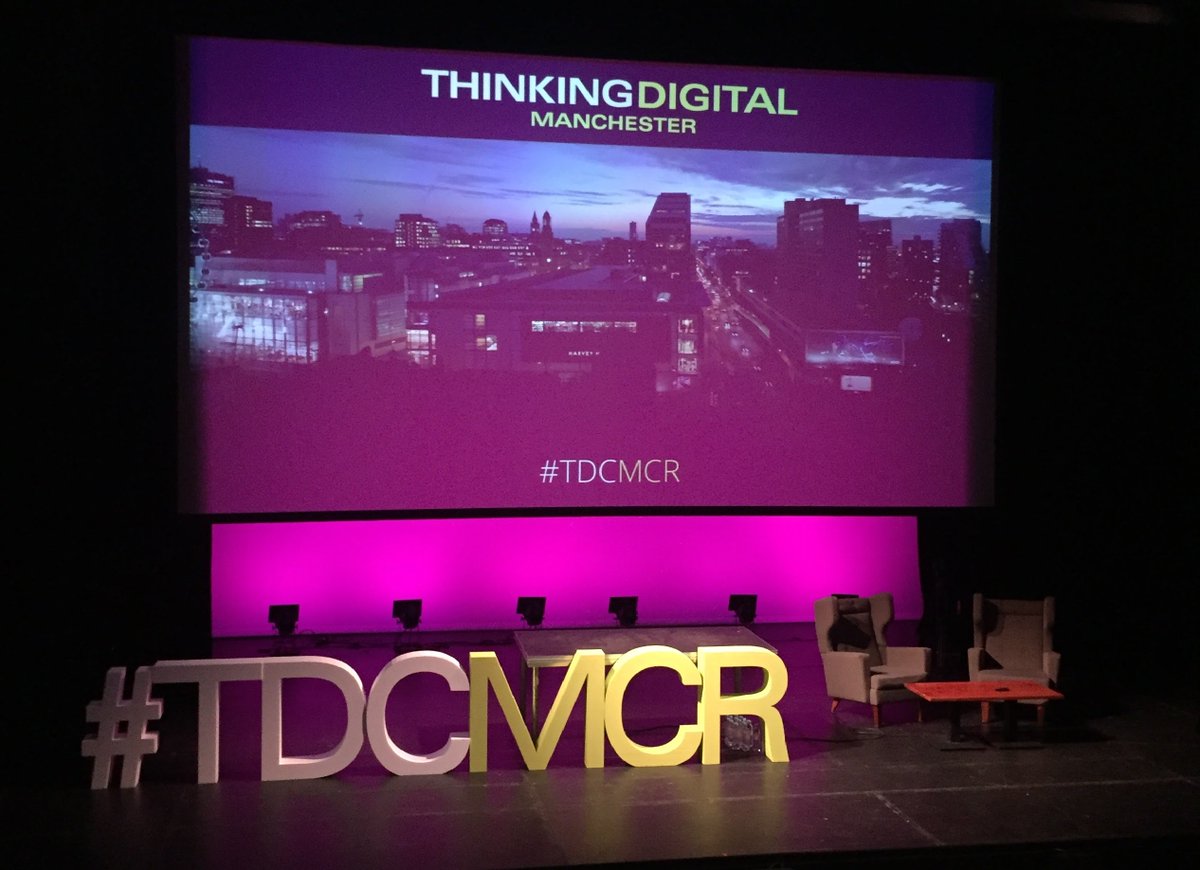 Photo from Happy Creative
12. After college, I attended a TEDx preview party back in Drogheda the day before our official TEDx talk videos came out. It was great to see everyone and I was so proud of how much everyone's talks improved since the workshop, definitely including mine. Here's mine:
Elle Loughran
from
Infocus Media
on
Vimeo
.
13. I spoke at Zeminar. Met lots of cool people, including Rose of Tralee Maria Walsh and Twitter media EMEA leader Mark Little, and got to see the lovely Aoife from Outbox again. Will update this if/when the video comes out.
14. This happened. I love my squad (three of us featured here, the fourth took the picture).
15. Attended Coder Girl Hack Day at Dogpatch Labs.
20. Watched the third presidential debate at a PolSoc/SOFIA event with Will.
24. Had an interview in Intel. If only I was any good at interviews!
25. Donated to my friend Edel's crowdfunding campaign to help her get her work closer to market. Was delighted to find out the next day that she reached the fundraising goal! Helped out with Physoc's Brain Food session, just like every Tuesday.
26. Flew to Budapest, explored a bit (Heroes' Square) with the Romanian member of the Youth Platform of the European Talent Support Network.
27. Had 6 hours of meetings and then spent the evening on a guided tour of beautiful Budapest. Just look at this! The photo is taken by a member of our group, Indian delegate Rohan Shetti, and is the view from atop St Stephen's cathedral.
28. 6 more hours of meetings. Gave a presentation along with the four other members of the team. Have some photos sent to us by Csilla.
29. Flew back from Budapest and hung out with Ben. Finished reading Neurotribes by Steve Silberman.
31. Celebrated Halloween with Ben just like last year. Spent a ton of money on books and, not gonna lie, it felt great. Bought and read Everything, Everything by Nicola Yoon and bought Asking For It by Louise O' Neill, Oasis by Eilis Barrett and All the Bright Places by Jennifer Niven. Excited to read the last three!
____________________________________________________________
So that's that. Probably looks less busy than it felt at the time, because wow I was swept off my feet trying to do all that and intense college work and Physoc committee and the things that are still in the works at the same time! If you want to compare and contrast, here's the October 2015 review.