Hi all!
I helped organise, spoke at and attended the European Youth Summit in Budapest from 29th March to 2nd April. It was the biggest event of the Youth Platform so far, so here's a bit about the Youth Platform.
The Youth Platform represents gifted/talented students (personally I don't like the word gifted, I think it sounds a bit pretentious, but you do you) across Europe and some other places including India, Peru and Cuba. Our goal is to advocate to institutions educating talented students for the rights of the students -- my particular interest is students with high potential who are disadvantaged economically or by a disability --, to connect the students to each other at events like this and to work on projects together for social good.
The Youth Platform is the youth body of the European Talent Support Network, which is supported by the European Council for High Ability. The Youth Platform has around 100 members from 18ish countries representing the thousands of people in our national talent centres (mine's CTY Ireland, and I represent it along with Gabi).
I was elected to the five-person. interim Council of the Platform last summer, and then was re-elected for a two year term in December. I'm Communications Officer, so I manage all content external to the Platform (e.g. newsletter, invitation letters), email and social media. The other Council members are Lili (Italian, Internal Co-ordinator), Lukas (Czech, Project Manager), Marco (Italian, Talent Liaison) and Armin (Hungarian/Romanian, Representative).
I'm going to write a post about what I learned organising an international conference soon, so I won't talk about the planning of the Summit and will just get into the experience now.
Day 1
On day 1, Gabi and I took a 3.5 hour flight from Dublin to Budapest Airport and got a taxi from there to Hotel Berlin. I was nice and productive on the plane -- wrote my opening speech, wrote my Lightning Talk and read some of The Meaning of Science. We'd missed the icebreaker games so we checked in and checked out our room, then I went to a room with the Council to work on our speeches for the opening ceremony the next morning.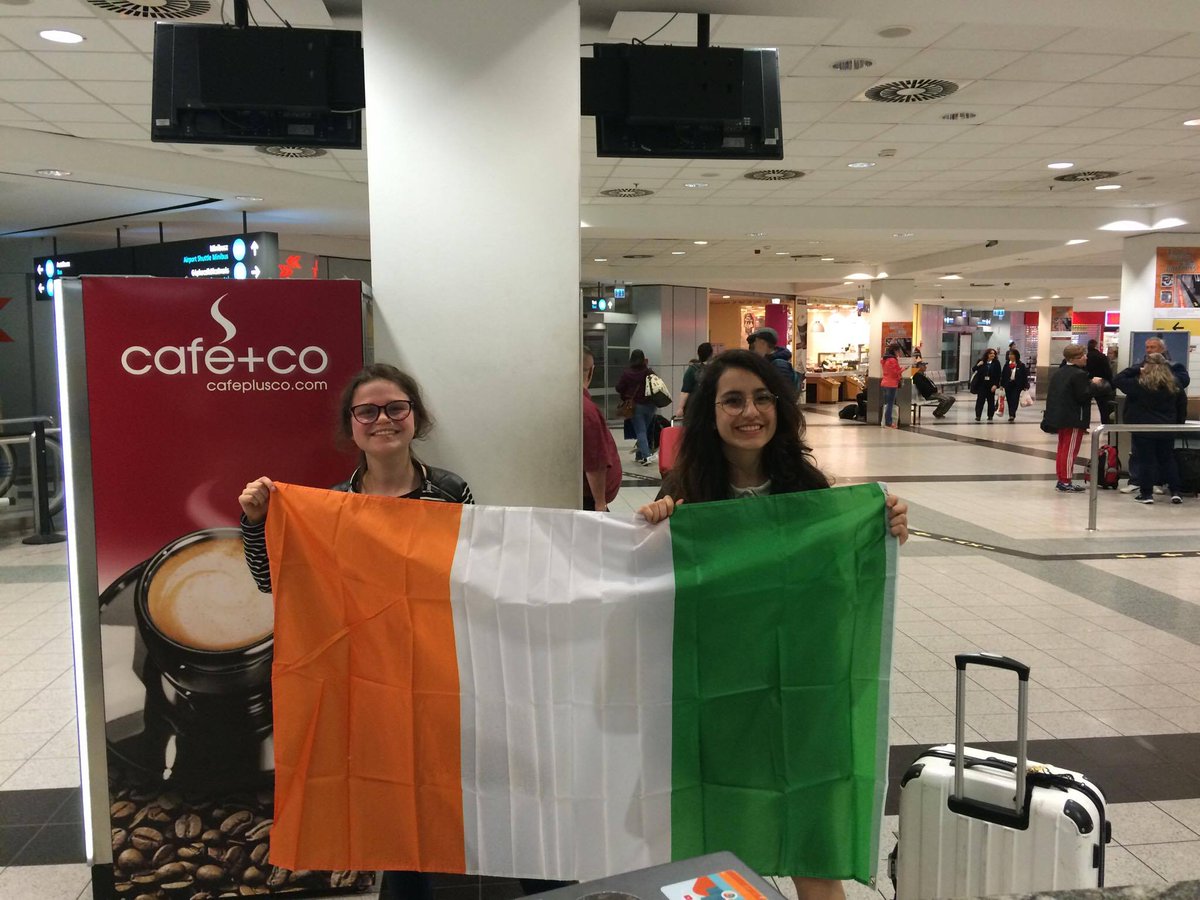 Day 2
I really enjoyed the second day. It was stressful because it was the day I was most responsible for -- I had to give one of the opening speeches and I was organising the Lightning Talks session so I had to organise speakers beforehand and during, but turned out well.
Lightning Talks
I
'd gotten most of it sorted out in the weeks before the Summit, but there were people who didn't keep to the PowerPoint submission deadline/had questions about the talks, so I was swarmed throughout the morning (talks were first thing in the afternoon). Lukas and I ran the actual event, with him on tech and me MCing. I set up the running order so I went first and had Gabi go last, and otherwise went pretty much alphabetically.
I talked about open science, but spent about half my time on a long lead-in about a little Ruby programming project I'd been working on, and the contrast between that and science, where outsiders can't actively participate.
I was really happy with how the Lightning Talks went -- people spoke really well and it all flowed well! There was one technical issue, where Sai's (Platform member from India) presentation wasn't downloaded to the laptop we were using even though I'd put it in the GDrive folder we were syncing to the laptop, so I grabbed a USB stick and ran over with my laptop to the hotel where there was wifi to get it after rescheduling Sai's talk after two other people. Crisis averted. The talks were really interesting to listen to and the activity was highly rated by participants, so that was really cool.
So then my responsibilities for the day (a speech, organising, MCing and a talk) were over and I could go enjoy the awesome next activity -- a boat tour down the Danube!
Danube Tour & Buda Castle
We took a trip down to the river, seeing Budapest's incredibly gorgeous architecture on the way, then loaded into a boat and went on an hour-long trip down the Danube. It was beautiful, and we were given little devices that spouted facts about Budapest into our ears, like that Hungary's parliament building is the second biggest in the world and that 1% of the Danube flows through Hungary.
I can't get over how pretty Budapest is, honestly. I saw a lot of this stuff in October and it's still amazing.
After the tour, we saw the architecture of Buda Castle and yup, still beautiful.
Day 3
Speaking Workshop
We had a workshop on public speaking led by William Benko. I must admit, he was excellent -- and that's even with me being a tough audience member because people speaking about speaking tends to annoy me and give me really high expectations.
He had five volunteers jump up and give a one-minute talk about anything. I went first and talked about antibiotic resistance. Other talk topics included the UN and Greece. It was a really good workshop.
GIftedness Lecture
We then attended a two-hour lecture on giftedness. My 'ew elitism' gag reflex was triggered very hard, and I spotted many serious scientific flaws with many of the studies presented. I started working on a Ruby TwitterBot during it.
EU Charter of Rights
In the afternoon, we heard a lecture on the Salamanca Declaration and then worked on a charter of rights for the gifted student. I got clauses on disability and recognising problems that often face such students other than boredom: difficulty with social integration and perfectionism. I think a lot of smart kids know they're bored, but might not be as good at dealing with socialising and tackling perfectionism.
Hungarian Dances
In the evening, we did some Hungarian folk dancing! It was pretty fun.
Gabi and I dancing
Day 4
Be-novative Workshop & Central European University
We used this startup software called Be-novative (a guy from the company came down to demonstrate it for us, same guy as in October) to brainstorm ideas for future projects of the Youth Platform. One I worked on was securing scholarships for disadvantaged smart kids to attend Talent Centre programs.
After a while of that, we took a tour around the Central European University, the most multicultural university in the world. It was funded by George Soros, is only for graduate students, and is in serious danger of being shut down by the Hungarian government at the moment. But wow the view from the roof above the seventh floor is beautiful.
Project Pitches
Earlier, we'd each picked one of about 8 ideas to work on so there were around 7 people working on each idea who went up and pitched it. We then all voted on them and the idea that won was expanding a mentorship scheme connecting students to professionals and academics currently operating in one participant's country across Europe through the Platform.
Workshops
There were two workshops after that to set up the YP's other projects, but Gabi and I were really tired and wanted a taste of home so we went to McDonalds and bed.
Day 5
We had a plane to catch shortly after 10 am so we left the hotel around half 7 and got it. Leon, sweetheart that he is, met me at the airport.
Photo: Lukas Frankl
Good times! it was awesome getting to see beautiful Budapest and meet people from so many different countries -- I talked a bunch with people from Slovenia, Denmark, Austria and Greece. We had some fun conversations on the landing near my room in the hotel complaining about our languages etc.
It's pretty cool that something we organised just...worked out without any disasters. Woot!
Also, the Council and Italian participants got into an Italian newspaper with a circulation of 400,000 with an article and this picture, which was nice.