There were no massive events in May, but there have been a few nice things scattered through it. School fair day, one chess tournament, two awards ceremonies, a spot on the radio and a meeting.
I already covered the first of May in my April review, but to recap it was the final day of Positive Mental Health Week in my school so we had a fair day outside, with ice cream and chess and games. It was fabulous.
Posting this photo again because I really love it.
It came as a big surprise to me when that post caused controversy. I was pulled out by my Year Head and Vice-Principal to talk, because apparently some people had been offended by the honest portrayal. I've adjusted the post and written more at the bottom, but that whole thing was a strange experience.
Then, finally, some things started happening in real life.
On Thursday the 14th, I had my first external chess tournament against a local school. I was Board 7, i.e. the seventh best player on the school team, but it was still cool and I really enjoyed winning my first and only tournament game so far. The same day, we voted for the Head Girl. I voted Sarah #1, and she won the following day at Prizegiving!
Friday the 15th was always going to be a great day because there were two awards ceremonies on the same day: school Prizegiving and an awards ceremony for Drogheda Young Innovators.
I (and my sister) did very well in Prizegiving, coming out with, well, a lot.
Immediately after that, the Young Scientist students left for the Mill for the Drogheda Young Innovators ceremony. All of us won our category, and I won the overall prize!
Then on Wednesday the 20th, I was invited to speak on local radio about winning Drogheda Young Innovators alongside Breanndán, who helps run the competition.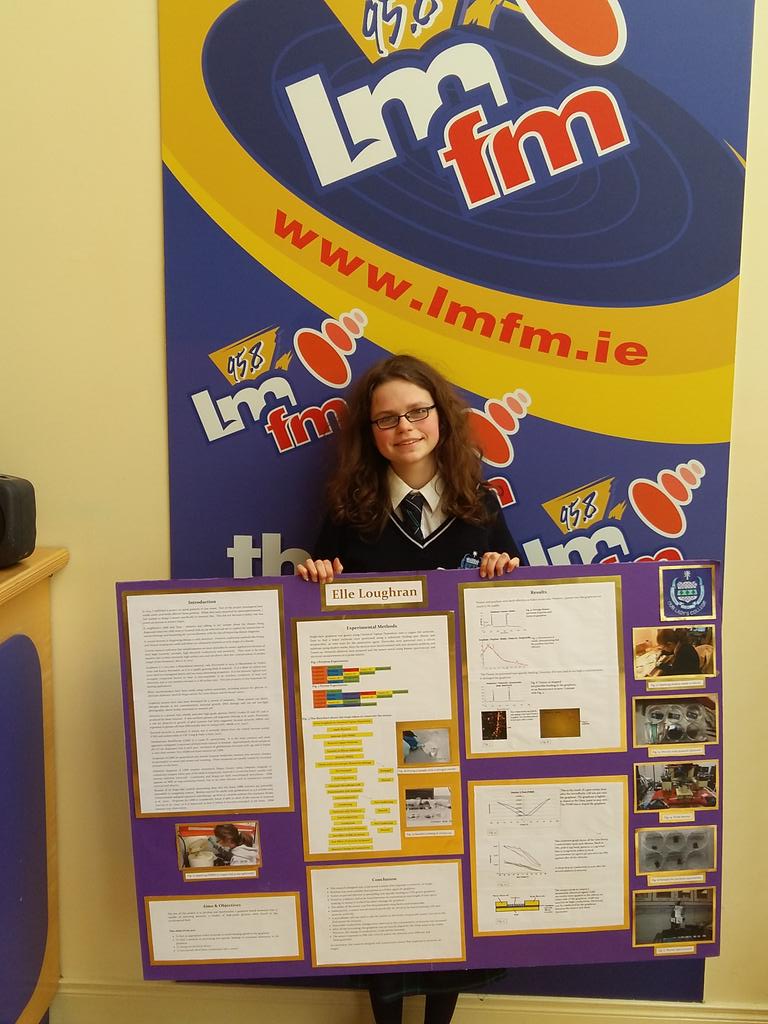 I then did a blog post about all my work experience and what I've learned from it. I've had three consecutive weekends where I didn't leave the house, so there's not too much else to add, apart from the meeting. Lately, I've been thinking about Sentinus an awful lot. It's happening in less than a month.
My school exams went from the 25th to the 28th (the English exam on Friday was cancelled because a teacher died). On Monday the 25th, after my History exam, my teacher and I went to a meeting in St. James' hospital about continuing my research. That was great. I then had Irish and French exams (both okay), Chemistry exam (great), Physics exam (great) and Maths exam (not so great). Then on Friday the 29th, I took part in the senior students' guard of honour in the funeral procession. On Saturday 30th, I had a lovely day in town with Jerry.
I blogged some exam tips, reviewed Fifth Year, and talked about the pros and cons of long summer holidays, the pros and cons of blogging daily, and my experience of the iPad on its one-month anniversary. I also got some interviews lined up with the wonderful Sinéad Burke of minniemelange.com and the Digital Youth Council, so I'll be working on writing those interviews soon.
It's the 30th as I write this and I don't see myself doing too much out and about tomorrow, hopefully getting some work done on my research, on the interviews and reading.
Pretty good month. Not too eventful, so I guess it was a nice break. Would like some excitement in June, though - some things that'll be happening then include my trip to Intellectual Ventures HQ and Sentinus Young Innovators.